The Phaeton eco-solvent printer UD-251LA / UD2512LA is an affordable alternative to premium Roland, Mutoh, or Mimaki printers. This reasonably priced machine is widely recognized for its exceptional cost-performance. In terms of resolution, speed, and stability, this device is on par with our highly acclaimed UD181LA / UD-1812LA series. A machine width of 2.5m offers much greater flexibility than 1.8m models. User-friendly and easy to maintain, this printer is entirely compatible with bulk eco-solvent ink.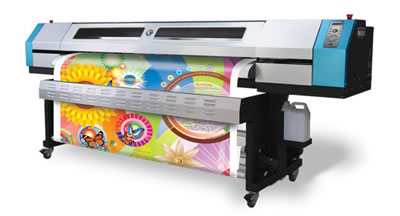 Technical Specifications
Model
UD-251LA
UD-2512LA
Print Head
Epson DX5
Number of Print Head
1 head
2 heads
Max Printing Width
2100mm
Printing Speed
Draft
4 pass 19 sqm/hour
4 pass 36 sqm/hour
Standard
6 pass 15 sqm/hour
6 pass 24 sqm/hour
Quality
8 pass 11 sqm/hour
8 pass 18 sqm/hour
High Quality
8 pass 11 sqm/hour
8 pass 18 sqm/hour
Backlit
12 pass 7 sqm/hour
12 pass 12 sqm/hour
Ink
Type
Water-based / Eco Solvent Ink
Color
C M Y K
Capacity
1 liter
Ink supply system
Auto ink supply system
Media
Width
Max 2550mm
Type
Vinyl, film, polyester, flex, backlit film, PS board, KT board, PVC foam board…
Auto Media Feeding System
Equipped Max media weigh 25kgs
Auto Cleaning System
Anti-clogged flash function and capping system
Pre-heating & Drying System
Equipped
Clamp
Equipped
Print Interface
USB 2.0
Print Head Height
2 -10mm from media
Rip Software
Ultraprint, Maintop, Photoprint, Shiraz , Wasatch
Input Power
AC220v, 50HZ/60HZ
Machine Dimension
L3780 * W990 * H 1260mm / 256kgs
Package Dimension
L3890 * W1100 * H 845mm / 457kgs
Performance
The machine is fitted with the EPSON DX5 print head. The print head contains 1440 nozzles, allowing for a 1440 dpi resolution. It also features high currency frequency, which enables high ink-spray and printing speeds. Our device offers the same level of performance as a Roland eco-solvent printer.
Stability
Our machine implements the XY AC servo motor and a precise gear-occlude with direct transmission. Together, these premium components can ensure accurate re-positioning even under high speed conditions. The THK guide rail offers additional stability, preventing deformations caused by extended periods of continuous operation.
Low Ink Cost
The Phaeton eco-solvent printer adopts a bulk ink supply system. This system is much more economical than Roland original cartridge ink, allowing users to significantly reduce expenses when processing high printing volumes.
Easy Maintenance
Our printer comes with intelligent cleaning and water-retaining equipment for proper print head care.
Application
The wide format eco-solvent printer UD-251LA / UD2512LA is utilized for both indoor and outdoor printing purposes. These performance machines can handle a large assortment of print media including mesh, vinyl, banner, vehicle wrap, window film, photo paper, oil canvas, perforated vinyl, etc.
Related Names
Eco-solvent Ink Based Printing Machine | Wide Format Eco-solvent Printing Equipment | Inkjet Printer with Easy Operation